Complete Story

12/01/2017
COSI Partners with American Museum of Natural History to Offer Hands-On Exhibit
Enriching Experiences and Creating Interactive Product

The Center of Science and Industry in Columbus (COSI) opened a new, permanent dinosaur gallery. Learn how COSI became the first museum to open a permanent gallery with the nationally-recognized American Museum of Natural History. From a team of scientists and newly formed partnership, look at how an already strong state attraction could work to grow the experience offered to visitors.
Following the shifting trend in the way museum visitors want to learn and experience history, museums are creating more interactive experiences and seeking new opportunities for partnerships. COSI, like many science centers, drives engaging programs and hands-on interactives throughout their exhibits, but there was never a strong natural history component.
Enter a collaboration between both museums to bring dinosaurs to life in Columbus. City and museum leaders approached the American Museum of Natural History several years ago about the idea. This New York museum brings prestige, its unique collections and interpretive expertise to Ohio, while COSI provides access to an engaged new audience.


To drive more learning opportunities for visitors, COSI and the American Museum of Natural History created a one-of-a-kind experience for lucky visitors. From a mechanical T. rex skeleton that walks in place to a 60-foot-long Apatosaurus skeleton constructed with the aid of computer simulations, the new exhibit boasts numerous interactive opportunities for guests of all ages. There are plenty of real fossils and dinosaur skeletons presented in this new attraction, but the interactive features of the exhibit tell the story of these million-year-old finds. The exhibit is strategically layered from dinosaur behavior to evolution, dinosaur flight and more. This partnership promotes virtual experiences, movement and modules that allow you to interact with creatures in a way like no other.
Dr. Frederic Bertley, President and CEO of COSI states "COSI is expanding its fantastic offerings as a state-of-the-art science center to now include natural history, and we are doing it in partnership with one of the world's leading natural history museums – New York City's American Museum of Natural History. The fact that we are opening with dinosaurs is a bonus, as dinosaurs appeal to all ages and backgrounds. More than that, however, the addition of this spectacular American Museum of Natural History content within our walls positions COSI at the epicenter of the Columbus downtown growth, revitalization and cultural transformation as well as helps us further our commitment to enrich public understanding of science through this enhanced visitor experience."
A second gallery opens soon to feature American Museum of Natural History rotating exhibits. "Traveling the Silk Road: Ancient Pathway to the Modern World" opens March 3, 2018.
A project like this can only be produced through a multi-tiered effort of research, thought and innovative ideas.
"We are delighted to bring the research of our scientists, the interpretive skills of our exhibition and education teams, and of course, our world-renowned dinosaurs to audiences in Columbus through this unprecedented partnership with COSI," said Ellen V. Futter, President of the American Museum of Natural History.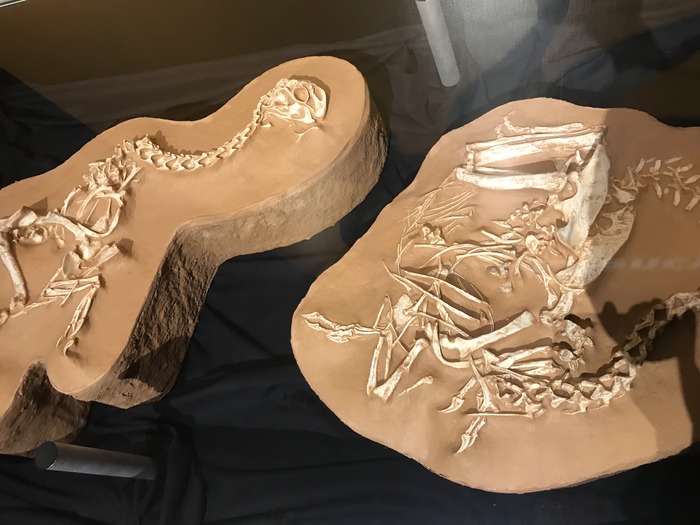 Through strategic partnership and innovative ideas, something as motionless as a fossil can come to life. Visitors tend to enjoy hands-on learning experiences where the once dinosaur-rich earth is restored through science centers. Partnership like this can be transcended throughout the entire travel industry to grow product and develop communities across Ohio.
---