Complete Story

07/13/2018
Upcoming Keynote Speaker Dennis Snow Gives a Taste of OCOT Presentation
Register for the Ohio Conference on Travel to Hear and See More

With the Ohio Conference on Travel up and coming, we're getting revved up about it, and we want yo
u to feel just as excited as we are! For the next few weeks, we're interviewing some of our keynote speakers about their upcoming presentations at OCOT to give you a taste of all you can expect at the conference itself.
It's going to be a roller coaster of a time! Check out the Ohio Conference on Travel website to register, make lodging arrangements, and view all our offerings like sessions, the schedule, our sponsors, and more!
This week, we interviewed Dennis Snow, a nationally-known speaker who knows customer service inside and out. Snow has more than 20 years with the Walt Disney Company, in addition to his many skills and experiences in speaking, authoring, training, and consulting.
Snow states that his experience in the Disney world is a foundation for the majority of what he talks about, but he also makes it accessible to tourism destinations across the board.
"What I talk about is mainly on how you engage people in delivering a great experience. I use my Disney background for introducing key topics, but then help attendees apply it to their world," said Snow about his presentation. "There are a lot of similarities between Disney and the travel industry. You just have to apply basic principles in different scenarios, and they can work in any organization, large or small, in every industry."

Snow states that the main reason customer service excellence is so key in the travel industry is because people have so many choices. He explains that because they have such countless choices, businesses need to provide an experience that drives loyalty.
"The idea that I focus on is that the experience is the driver of loyalty: it touches every element of their experience," Snow explained about his theory. "The term I use is "everything speaks". Every detail is going to impact their impression and their stay: what they say about it, if they're going to come back. My main driver is that people have so many choices and we have to create an excellent authentic experience so people, when they leave, think about coming back."
Another key factor in his presentation is how many businesses haven't defined their ideal customer experience, which Snow states is the one crucial thing they don't think about but need.
"One of the things when working with organizations is to help them to find that ideal customer experience. We need to put ourselves in the perspective of those being served and think about what should be happening to create that positive experience," said Snow. "We need to nail down the process customers go through and be specific on what that experience is supposed to be. We need to build all processes around that to deliver an excellent customer experience."
Snow said that some key takeaways that attendees will gain from his keynote presentation include specific approaches on defining experience, specific ways to train and communicate with employees, how to engage teams in process, how to hold people accountable, and how all elements reflect back to what we want the customer experience to be.
"The specifics of execution are different, but the fundamentals of excellent customer service are the same," Snow said about appealing to the tourism industry.
Snow will present his full keynote presentation, Leading a Culture of Service Excellence, during the Ohio Conference on Travel, Sept. 25-27.
Interested in registering for or learning more about the Ohio Conference on Travel? Visit our new website at https://ohioconferenceontravel.com/.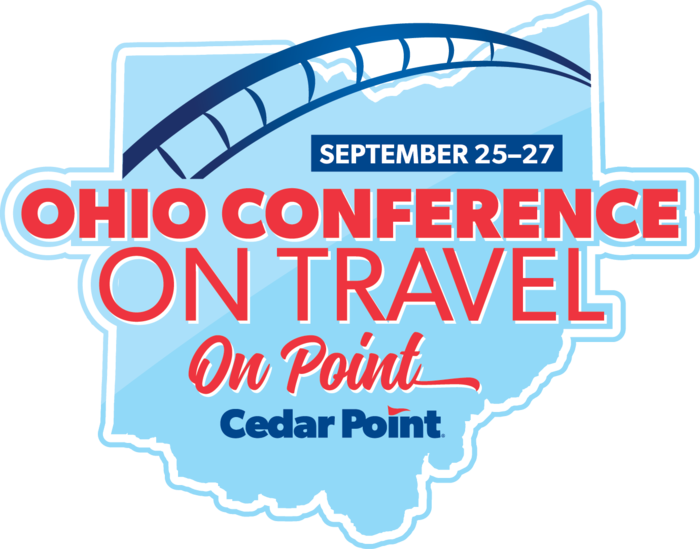 ---