2018 Focus on Tourism Workshops
---
Six marketing workshops are being offered to you on topics the travel industry has identified as most important -- Facebook custom audiences, website optimization, visual content and more! Scroll down for more information on specific topics.

Based on the industry digital survey, as well as feedback from last year's sessions, the Ohio Travel Association is continuing to offer affordable one-day workshops to boost your skills and to keep your marketing fresh and relevant.

Each session includes networking time, as well as industry updates and behind-the-scenes offerings at some of the state's fascinating experiences. Registration includes the option to select multiple workshops. Do not forget to invite others in your organization or community.
---
*The deadline to register for April workshops is Tuesday, April 3
*The deadline to register for June workshops is Tuesday, June 19
Rates:
OTA Members: $65
Non-Members: $85

*The Session, Promoting and Creating Video, Photography and Virtual/AR Content, Will Be Charged at a Slightly Higher Rate ($75 for Members and $95 for Non-Members)
---
Who Should Attend These Workshops:
---
These workshops are crafted specifically for travel and tourism professionals whose responsibilities include any of the following - marketing, communications, leadership, sales or technology. Topics presented will help guide business goals and measurements all the way down to day-to-day responsibilities.
---
Regional Workshops at a Glance:
---
*All workshops are held from 9:30 am to 2:30 pm with lunch included

April 10 - Indian Creek Distillery, New Carlisle, SW Ohio
Leverage Your Website to Convert More Travelers
thunder::tech

April 11 - Ohio Star Theater, Sugarcreek, NE Ohio
The Power of Facebook and Instagram Custom Audiences
Simpleview

April 12 - Lafayette Hotel, Marietta, SE Ohio
The Impact of Emotions and How They Affect Positive Brand Recall
Madden Media

June 26 - Kickmaster Footgolf Community Center, Grove City, Central Ohio
Why Customer Experience Management is More Critical Than Ever
Signature Worldwide

June 27 - Gervasi, Canton, NE Ohio
Promoting and Creating Video, Photography and Virtual/AR Content for
Marketing Budgets Large and Small
FrazierHeiby

June 28 - The Cincinnati Art Museum, SW Ohio
Search Engine Optimization (SEO) vs Search Engine Marketing (SEM): What's the Difference and What's Important
Ripple Effect Interactive
---
Workshop Topics Designed for You:
---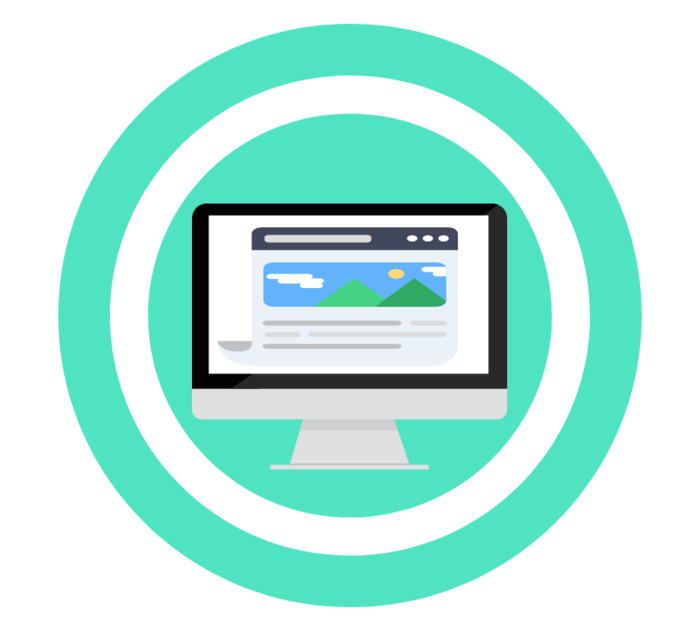 Leverage Your Website to Convert More Travelers
April 10 - Indian Creek Distillery, New Carlisle, SW O

hio


thunder::tech
It has been an exciting time over the past several years to be in the destination and tourism marketing industry. Businesses specializing in tourism have gone through a digital transformation largely because of evolving digital tools and ever-changing consumer behaviors.
This session will dive into the digital marketing ecosystem and define how to measure the successes and opportunities presented for your website. Learn how to leverage tools and platforms to maximize your return and improve website user experiences. Thunder::tech's experiences and educational approach to this website-focused session will help you understand how to use your analytics and data, teach you user experience best practices and explain how to marry the two to track and report on conversions.
Your Expert Presenter: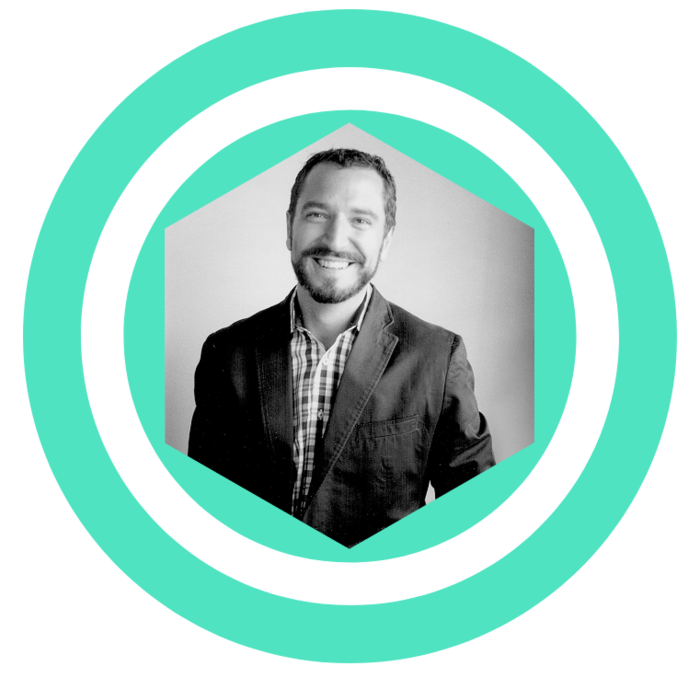 Jason Therrien, President, thunder::tech
As the president of thunder::tech, Jason oversees the growth and expansion of the integrated marketing agency. He works with the account services team to provide strategic planning and counsel for clients. Jason's specialties include integrated marketing planning and strategy, digital marketing strategy, public relations and communications strategy. He founded thunder::tech's destination category concentration after exposure to marketing attractions, museums and DMOs. Jason is involved in many community initiatives in the tourism space including trips to Europe to study and exchange ideas with other destinations, and he also works on the Ohio World Heritage PR Committee which is lobbying for UNESCO World Heritage designations for Ohio's ancient earthworks.
Networking and Tour Opportunity:


Indian Creek Distillery and Staley Rye Whiskey
After the Focus on Tourism Workshop, attendees are invited to stay for a stillhouse tour and tasting. Sample four different types of whiskey and get a unique behind-the-scenes tour of the facility. Created and crafted in the hearts and hands of the 6th generation, this rare and unique early American distillery brings the flavor of storied American whiskey out of the 1800's and dares to create a handmade authentic spirit, distinct and relevant for today. Indian Creek Distillery is located on the Staley Mill Farm where it all began two centuries ago. Enjoy the natural beauty of the land and historic surroundings. The Ohio Country Farm Distillery and Tasting Tavern is located on a winding scenic road alongside Indian Creek. Staley Mill Farm is listed on the National Register of Historic Places and their 1818 Grist Mill is Ohio's oldest original gristmill!
---
The Power of Facebook and Instagram Custom Audiences


April 11 - Ohio Star Theater, Sugarcreek, NE Ohio


Simpleview
Advertising on Facebook is seemingly ever-changing, with new features, platforms and algorithm updates happening all the time. Not only is the world of Facebook changing, but businesses are being tasked more than ever to show that their marketing dollars are being used effectively. Along with the need for reporting on bottom line metrics, it's crucial to make sure that ad spend on Facebook and Instagram is being used to its full potential. The good news is that the platform, Facebook Ads, has provided tools for marketers to find and create audiences to market to, but the challenge is knowing how to use these tools effectively.

In this session, discover how custom audiences on Facebook and Instagram helps drive the right advertisements to the right people at the right time. You'll learn how to create audiences based off of email lists, website visitors, demographic and psychographic data, and much more. You will gain an understanding of how the Facebook pixel works, how it can help drive conversions, and the analytics data you can pull out of it. Learn how the detailed targeting tools on both Facebook and Instagram can be used to deliver your message to exactly who you want. Plus, explore how machine learning can help take the workload off you so you can focus on what matters most. The three key takeaways that you can leave the session with confidence are; how to create custom audiences based on your marketing objectives; how to implement the Facebook Pixel and use it to create custom audiences; how to properly track and analyze advertising metrics along with website traffic.
Your Expert Presenter: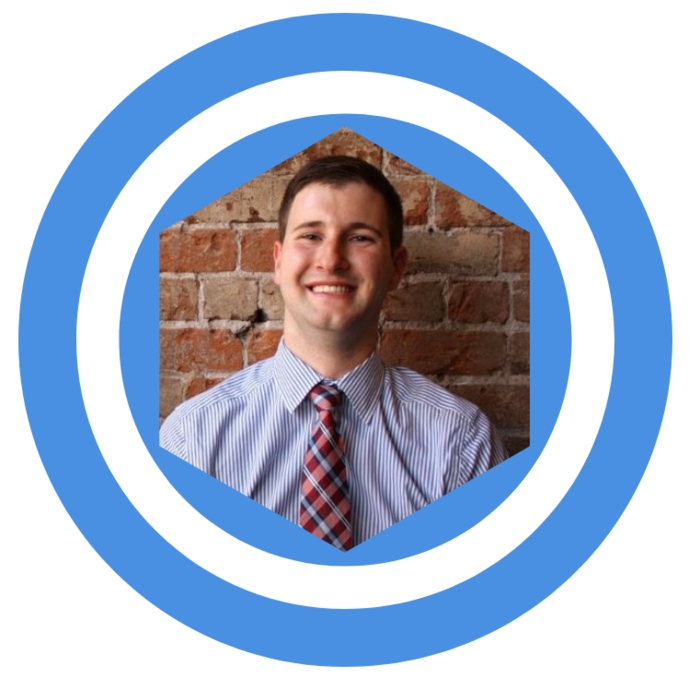 Grant Stoltz, Digital Media Analyst, Simpleview
As an SEM digital media specialist, Grant Stoltz spends his days creating advertising campaigns which appear on Google, Bing, Facebook and more. Additionally, he works alongside Simpleview's SEM team to create engaging and effective digital advertising campaigns for clients. His paid media prowess earned him the nickname Dr. PPC. He has a passion for all things related to music, and enjoys being able to take a quick break from his work to make some of his own music during the day. Topping Grant's bucket list includes visiting every continent in the world (and yes, that includes Antarctica).
Networking and Tour Opportunity:


Ohio Star Theater
The Ohio Star Theater is Ohio Amish Country's newest attraction. After the workshop, take a tour of the theater with Tiffany Gerber, Sales Manager. This 500-plus seat venue offers comfortable and spacious seating to accommodate all theater-goers as well as a 120-seat balcony. The theater was designed with peace and comfort in mind. That is reflected in the interior including comfortable guest seating, beautiful woodwork, a wrought iron chandelier and antique quilts hung to decorate the spacious mezzanine. The campus also includes The Carlisle Inn of Sugarcreek, Dutch Valley Restaurant and Bakery, Dutch Valley Gifts & The Coop, and Dutch Creek Foods! Be sure to allow extra time for shopping and exploring.
---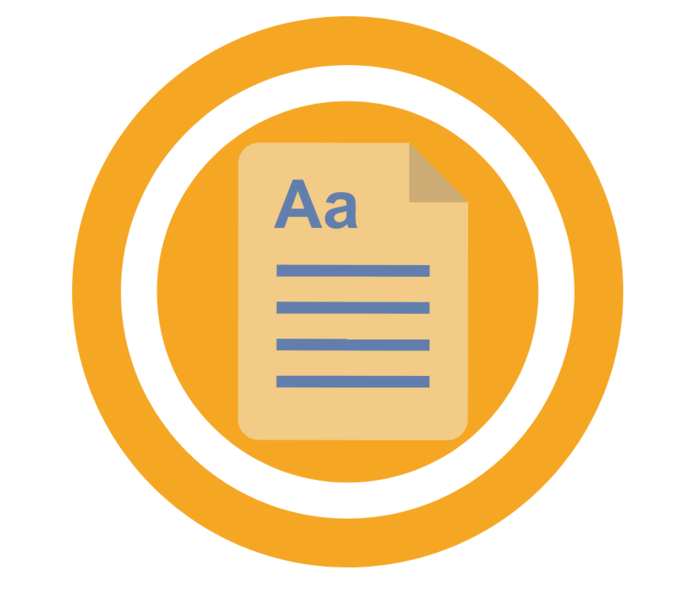 The Impact of Emotions and How They Affect Positive Brand Recall


April 12 - Lafayette Hotel, Marietta, SE Ohio




Madden Media
As travel marketers, content is a day-to-day task and crucial for successful marketing campaigns. The challenge is that content strategy is constantly evolving with changing platforms and ways of reaching visitors. A recent study by University of Florida reveals that emotionally impactful storytelling and engaging content leads to positive brand recall and ultimately influences an increased intent to travel. In some cases, the study found a 50% increase in intent to travel. Discover how successful businesses measure the emotional responses of travel consumers, and use this to maximize the connection with your next visitor. When you attend this session, learn the details of this study to shed light on the tactics that will allow you to make the most impact with your content marketing efforts.
You will learn why emotions matter and how they affect positive brand recall, as well as the art of persuasion through narrative transportation. Learn about affordable media techniques and audience development. This session gives you specific examples of engaging audiences with captivating stories, imagery and video. Learn the difference between standard content and amplified storytelling in order to stand out from competition.
Your Expert Presenter: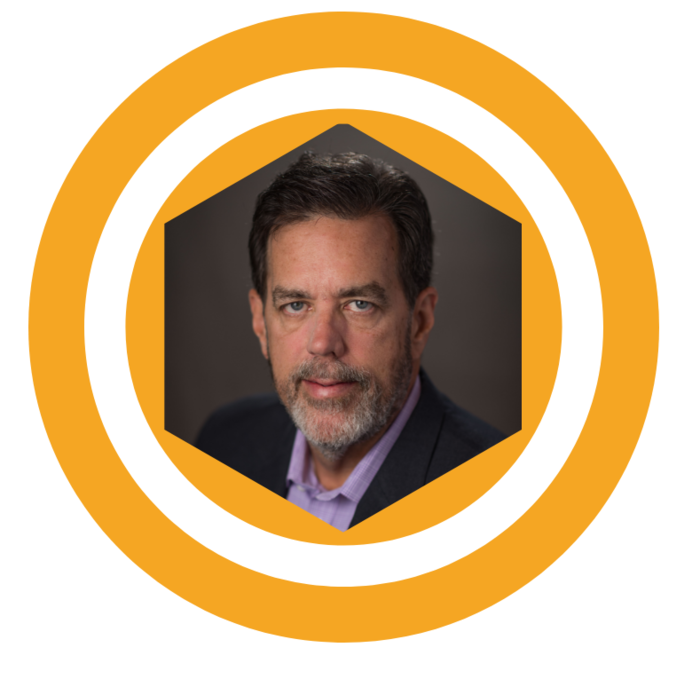 Howard Tietjen, Partner and Senior Vice President of Partner Engagement, Madden Media
With 30-plus years of real-world experience and a passion for new challenges, Howard has helped Madden Media become true innovators in travel and tourism promotion and economic development marketing. Since joining the Madden team in 2000, Howard has utilized his wide range of interests to excel in many roles, serving as a board member of the Texas Travel Industry Association, CalTravel and the Eric Friedhiem Tourism Institute at the University of Florida. Howard can be seen speaking at conferences across the country, but his true passion is working with industry leaders to bring new ideas, technology and partnerships together and help destinations find solutions for the many challenges they face.
Networking and Tour Opportunity:


The Marietta Castle
After the session, the famous Marietta Trolley will pick up attendees for a tour of The Marietta Castle! While touring, learn about historical topics, such as local Marietta/Washington, Ohio and American history, nineteenth century architecture, the Civil War and more. The Castle was the home of some of Marietta's most prominent and influential citizens. The property was leased as early as 1808 by a potter and his family, making it one of the earliest pottery manufacturing sites in the entire Northwest Territory. The Gothic Revival house was built in 1855 for $10,000 (equivalent to roughly $275,000 today) and a carriage house was completed just three years later.
---
Why Customer Experience Management is More Critical Than Ever
June 26 - Kickmaster Footgolf Community Center, Grove City, Central Ohio
Signature Worldwide
Customer experience has become a critical differentiation in today's hyper-competitive, hyper-connected global hospitality marketplace. As a part of the travel and hospitality industry, visitors expect good customer service, but you can differentiate yourself by creating exceptional customer experiences. In essence, there's tangible business value in managing the customer experience effectively.
Good customer experience management strengthens brand preference through different opportunities that your competitors are not offering. This boosts revenue with incremental sales from existing customers and new sales from word of mouth – helping you improve customer loyalty.
In this session, learn how to increase employee commitment to delivering legendary service at every customer touchpoint. Discover how to reinforce greater staff confidence to build rapport with customers during transactions and create consistency around service standards and skills. Lastly, improve the ability of the staff to handle customer requests to guarantee satisfaction and more!
Your Expert Presenter: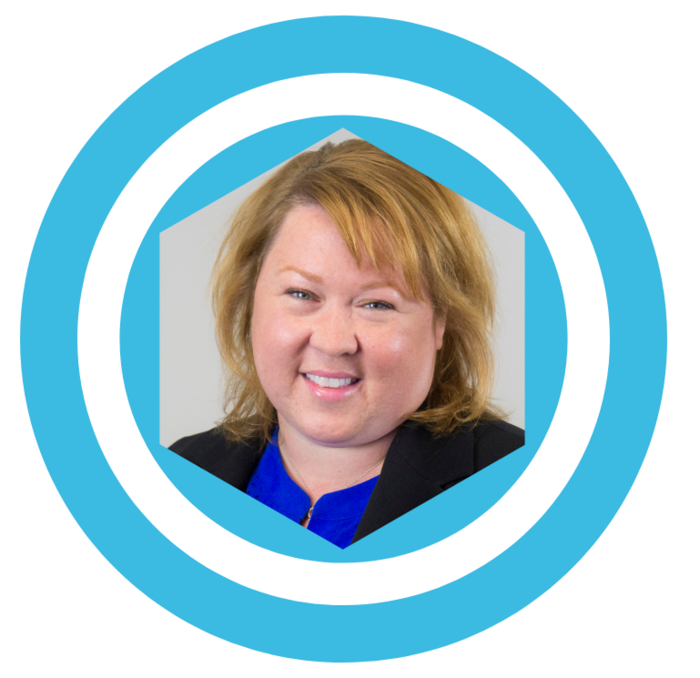 Sara Djubek, National Director of Sales, Signature Worldwide
As Signature Worldwide's National director of sales - Sara Djubek is responsible for developing and maintaining relationships with hospitality organizations throughout the United States. With more than 17 years of sales and marketing experience, she serves as a respected consultant to her hospitality clients, offering suggestions to increase revenue and improve guest loyalty through training and business solutions. Prior to joining Signature Worldwide, Sara has held positions managing the advertising and sales components for publications serving state and city convention and visitors bureaus, hotel associations, assisted living, regional chambers and state restaurant associations. She has also worked as a national sales manager, national business development manager and regional sales manager in companies such as Groupon, Great Lakes Publishing and The Kennedy Group. Sara holds a bachelor's degree in communication from The Ohio State University. She is a frequent world traveler, dynamic speaker and active partner with hospitality organizations and associations.
Networking and Tour Opportunity:


Kickmaster Footgolf
After the session, participants will have the opportunity to tour this unique Grove City attraction and experience footgolf first hand! Footgolf is a combination of soccer and golf. Kickmaster Footgolf is the first dedicated footgolf course in the United States. Players attempt to kick a standard soccer ball into the hole on a golf-style course. Score is kept the same way as in golf, with a pre-decided number of kicks being "par" for each hole. One of the joys of footgolf is that players of all ages and skill levels are invited to participate.
---
Promoting and Creating Video, Photography and Virtual/AR Content for Marketing Budgets Large and Small
June 27 - Gervasi, Canton, NE Ohio


FrazierHeiby
In travel marketing, you are selling an experience and a feeling. Video is one of the best mediums to convey this, creating a faster emotional connection than any other channel. Videos and visual content have always been a critical component of destination marketing, but with today's ever-evolving social landscape, video and other creative visual content are more important than ever. On most social media platforms, videos get higher engagement and visitor interest. In this session, learn why video and other visual content are so essential, as well as some specific hands-on techniques to harness user-generated videos and your own smartphone-generated content to share. Promote your destination like never before. This workshop is designed for budgets of all sizes!
Your Expert Presenters:

Lara Kretler, Vice President, FrazierHeiby
Lara Kretler focuses on client service, inbound marketing and fun as a VP at FrazierHeiby, a central Ohio leader in strategic communications. She particularly loves working with travel, tourism and economic development clients and served as a 2016 judge for the OTA's RUBY Awards. Lara is passionate about strategic use of the social web for business. A public relations and digital communications professional with both agency and corporate experience spanning 25 years, Lara brings more than a decade of online community building and social media expertise to her public relations work. During her career, she has served global clients at award-winning firms in New York and Columbus, including eight years spent creating and leading the social media practice at one of the nation's largest independent marketing communications agencies. Lara is a frequent, lively and high-energy presenter about content, community management and social/digital marketing at national and regional conferences and meetings, as well as business and community groups. Connect with Lara via LinkedIn, Twitter (@LaraK), Facebook, Instagram (@laramom) or her mom blog (www.laramom.com).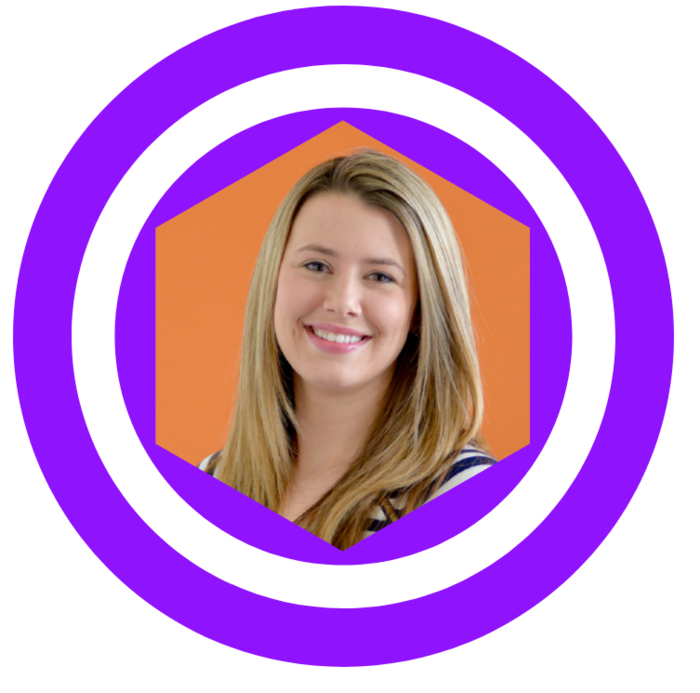 Whitney Somerville, Account Director, FrazierHeiby
With experience in journalism, workforce development, fundraising, media relations and natural disaster communications, Whitney is an account director who can navigate the most difficult situations with grace. Whitney's video storytelling successes have made her a multimedia guru. She identifies captivating stories, then tells them to spark genuine connections and create visual masterpieces. With a bachelor's degree in broadcast journalism and master's degree in public relations, Whitney is able to marry the two together in a unique way. Whitney has captured and created award-winning videos for clients that are on-brand and within budget. She's excited to share her secrets for finding the hidden gems of storytelling that you might be missing – and how to amplify them across all platforms.
Networking and Tour Opportunity:


Gervasi
After the workshop, enjoy a beautiful guided tour of the winery, a walking tour of the estate, and a "sneak peek" at the status of the distillery and boutique hotel. Attendees will be divided into groups of 15 to 20 for tours. Allow approximately one to one and a half hours for the full tour. All three restaurant venues will be open following the program for appetizers, dinner and Gervasi wines, craft beers and craft cocktails in a full bar. Gervasi Vineyard is an upscale Tuscan-inspired winery resort located in the heart of Canton. The destination winery features 28 varietals of award-winning wines including three estate-grown wines, a state-of-the-art winery, vineyard tours, tastings, pairings and culinary classes. The stunning 55-acre estate offers three distinct restaurants featuring exceptional cuisine.
---
Search Engine Optimization (SEO) vs Search Engine Marketing (SEM): What's the Difference and What's Important
June 28 - The Cincinnati Art Museum, SW Ohio


Ripple Effect Interactive
When visitors are looking to book their next trip, many rely on search results to help guide their decisions. Whether your website pulls organically on sites like Google (SEO) or you pay to get your website or product in front of visitors in the search results (SEM), it is important to consider where and when to allocate your marketing budget toward search results versus working to organically pull up when an individual is planning their next trip. This session is for those who want to demystify search engine marketing and search engine optimization in order to get a firm grasp of digital opportunities. Learn the necessary basics and best practices of when to pay for online ads and when to improve your website for page-one positioning through natural search. This session also includes free SEO website analysis and a toolkit. Whether your goal is to implement your own online strategy or to be better prepared when speaking with your agency, this session will teach you how to move forward in an often complicated digital environment. Free tools and case studies will be offered alongside real-time website audits to help you build your digital channels today.
Your Expert Presenter:


John Daters, Director of Digital Strategy, Ripple Effect Interactive
John Daters is director of digital strategy at Ripple Effect, a local digital marketing company and website development company located in Cleveland, Ohio, and an extension of Great Lakes Publishing. John began his career as a content manager on Colorado.com, the official tourism website for the state of Colorado. Since his travel and tourism origins, John has worked to improve the presence of MetroHealth, one of the largest hospitals in Northeast Ohio, and led the strategic rebuild of Cleveland Metroparks' entire digital footprint from the ground up. Prior to Ripple Effect, John was Director of SEO for Fathom in Independence, OH. There, his clients included multinational corporations with digital presence across the globe, as well as local companies looking to expand their digital efforts in all business environments.
Networking and Tour Opportunity:


The Cincinnati Art Museum
After the Focus on Tourism Workshop, attendees are invited to stay for a personalized tour of Italian Baroque masterpieces in the special feature Cagnacci: Painting Beauty and Death. This includes a discussion on paintings by seventeenth-century artists Guido Cagnacci and Bernardo Strozzi. Parking and general admission to our venue is free for attendees. Located in scenic Eden Park, the Cincinnati Art Museum features a diverse, encyclopedic art collection of more than 67,000 works spanning 6,000 years. In addition to displaying its own broad collection, the museum also hosts several national and international traveling exhibitions each year.
---
Thank You Education Sponsors and Partners!

---