Complete Story

08/03/2019
Economic Conditions with Significant Potential Impact on the Tourism Industry
OTLA Project Highlights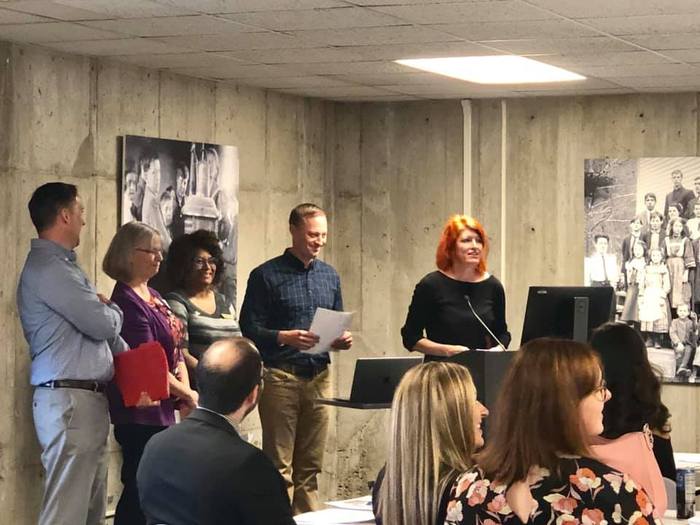 From left to right: Lance Woodworth, Destination Toledo; Becky Whittington, Visit Gahanna; Lori Bishop, Visit Grove City; Boone Troyer, Athens CVB; Mary MacDonald, Ohio Craft Brewers Association
The Ohio Tourism Leadership Academy presented final projects at the Ohio History Connection in Columbus before graduation at this year's fall conference. This popular leadership program is offered by the Ohio Travel Association (OTA) annually. Class members this year separated into groups and researched specific trends likely to impact the travel industry and the way we do business. Today, we are highlighting the last of the 2019 projects. Lance Woodworth, Becky Whittington, Lori Bishop, Boone Troyer, and Mary MacDonald presented on 'Economic Conditions with Significant Potential Impact on the Tourism Industry.'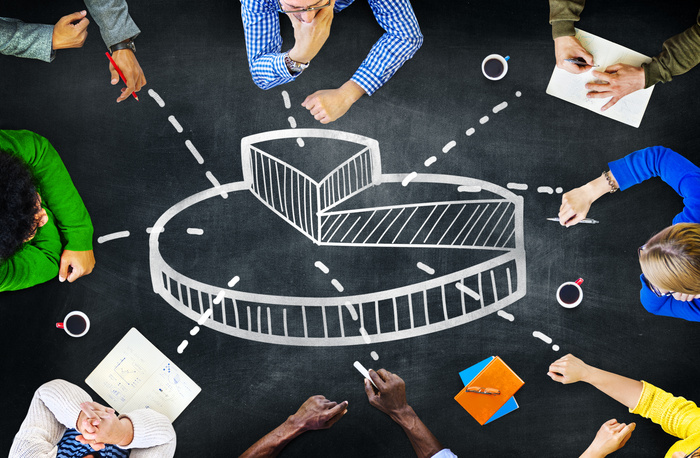 Background
Becky, Lance, Lori, Boone, and Mary gave us some background on the sharing economy. Also known as collaborative consumption, collaborative economy, or peer economy, the sharing economy refers to the use of technology to exchange resources so that participants can be both purveyors and users of exchanged resources. In other words, it is the use of technology to facilitate the exchanged access of goods or services between two or more parties. Sharing economy is known as being a disruptor of traditional business sectors as consumers believe it is more affordable than traditional methods.
Trends
In 2016, 44.8 million U.S. adults used the sharing economy, and it's expected to exceed 86.5 million users by 2021. It is also estimated in the U.S. and Europe alone that 162 million people (or 20-30% of the workforce) are providers on sharing platforms like Uber and Airbnb, for example. By 2020, Airbnb could be creating over $50 billion in economic output in U.S. cities.
Insights
Becky, Lance, Lori, Boone, and Mary identified the following insights:
Pros:
Affordability
Flexibility
Convenience
Sustainability
Community
Access to things otherwise unaffordable
Some negatives may include:
Privacy
Safety
Under-regulation (especially taxes)
Instability
Potential racial or gender bias
Labor shortage
Community as commodity
Which industry sectors are most likely to be impacted and why?
Traditional lodging may decrease with the increase of sharing platforms such as Airbnb, VBRO, RV, or other similar sharing services. Transportation is also likely to be affected because of platforms such as Lyft or Uber.
What competitors might disappear in years to come?
Self-driving cars may impact sharing services like Uber and Lyft, and on the lodging side, companies like Airbnb may be subjected to more regulations.
How Can the Industry Take Action?
The industry can take action by sharing training and development among travel industry partners centered around staying informed about these sharing platforms, and how we can leverage them to our advantage (i.e. developing legislation to include Airbnb, etc. in the bed tax law).


How Can OTA Help?
OTA could create a best practices guide for regional CVBs to use to help wrangle Airbnb and similar platforms into the bed tax law.


The OTA Board of Directors assigned the Ohio Tourism Leadership Academy groups these group research topics with the goal of being able to learn and build upon some of these findings in shaping OTA's future work. Special thanks to all OTLA class members, speakers and experts who have assisted in shaping these discussions.
To learn more about the Ohio Tourism Leadership Academy, click the button below!
---