Complete Story

06/04/2020
Getting Your Share of the Drive Market
Expand your idea of a roadtrip. Pinpoint your audience. Be creative.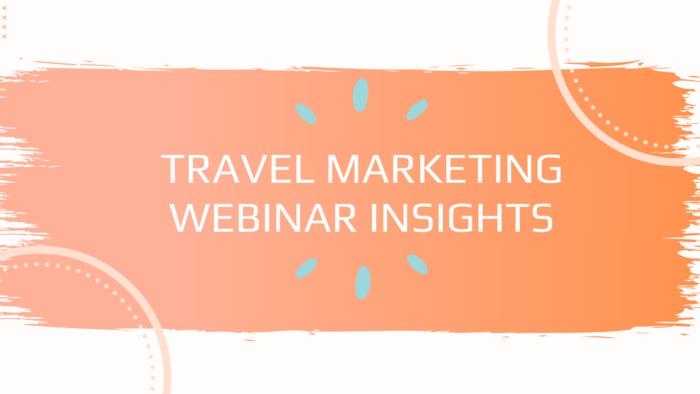 Getting Your Share of Drive Travel
Research across the board is confirming Americans are more comfortable getting behind the wheel for their next trip versus boarding a plane. In an AdWeek article yesterday, PwC says their latest research of 1,000 travelers reveals 80% of respondents who flew in 2019 would limit their next vacation to a drive trip.
Let's also consider that RV sales are up 170% year-over-year, also indicating growing interest overall in roadtrips.
Jason Therrien, president of Thunder::Tech, was our guest during our marketing series webinar this week. He reminded all that Ohio is a gold mine for road trips with 60% of Americans living within 600 miles and 15% of Americans living within 300 miles. However, he also said that with this increased interest in road travel, your competition is heating up as more and more destinations within and outside Ohio all will be competing for your road warrior guests.
To differentiate your destination, attraction, hotel, etc. from the pack, here are some tips from Jason's webinar on June 3 and the conversations with your peers today during our Community Chat include the following:
Make the journey as important as getting them to your destination
Booking windows are shortening and discovery may not happen on the fly. We also heard this from our Madden Media Last-minute decisions to travel doesn't mean consumers right now are making choices in-destination; they are still doing a lot of research to plan their trips ahead of time.
To stand out, make the journey part of the experience. Consider creating landing pages for your key markets that show them the routes to take and what to see along the way. This means partnering with attractions, hotels, etc. 200 to 300 miles away. What else can your offer to make a drive journey memorable?
Pinpoint. Don't try to be everything to everybody.
Reaching out to families is NOT a target audience; reaching out to families with 2 kids is NOT a target audience. To compete, you are going to have to get laser-focused and specific. Consider age ranges, zip codes, lifestyles, interests, etc.
Jason says, "You are the calvary!" Nobody can tell you what audience to target – this is dependent on the experiences you best offer, your past visitors and their satisfaction with your offerings.
Existing and loyal customers should be your first targets. As Madden Media shared last week, you need to consider a phased approach to recovery and that could mean shifting audiences as consumer behaviors change.
LGBTQ intent and travel data is measuring over indexes and appears to be coming back to travel quicker than others.
Now is the time to also consider the economic realities not just intent to travel. The market is starting to indicate that while younger generations may be more willing to travel, they are most impacted by the economy and are cutting back.
Consider the current disposable income of your target audiences when choosing messaging and geographic origins. Higher disposable incomes could mean that you could market farther away, while your best gains for a target audience that's been hit economically could be reached by marketing to those who live close-by and offering them an affordable option.
Communicate and deliver exactly what your target audience wants
Understand the rate of infection and psychological impacts of your target markets based on how COVID-19 has impacted their communities and their lives. While Ohio has largely escaped the highest peaks, others have not. This means you need to be conscious of what they've gone through and avoid being too clever or high-brow with your message. Be more meaningful, offering quiet sanctuary, a place to recharge or escape. Again, the first step is identifying your target audience, then understanding them.
Why do your customers really buy from you? It's not entirely aspirational travel at this moment – it's much more basic.
Everything you say and do should evoke trust. Consider event the brand of hand sanitizer at your front desk. Are you using a trusted brand or going generic?
Constraints can be positive. How are you positioning constraints to build trust and to add value? Limited capacity can be flipped to "offering more intimate experiences," while reservations can guarantee guests a seat.
Get the best Return on Ad Spend
Limited capacity comes with the reality of fewer guests, so create a strategy for increasing the share of their wallets and their lifetime value.
Increase spend on premises by offering new experiences and products that appeal to the target markets
Create strategies to encourage repeat visits. Remember what Meredith/Midwest Living told us recently regarding trip-types sought-after now and down the road.
Give them a reason to come back in the fall/winter
Create a written plan for marketing to roadtrip guests
Rename. Reprice. Jason shared these three elements for switching up your experiences right now.
Rethink your media mix – some businesses are still not aggressively changing how they are reaching potential customers. Jason reminded us that right now, we can do whatever we need to do – it's time to be creative and to make hard decisions.
It's not all about Facebook, Instagram, etc. On-demand television and audio, such as Hulu and Spotify, are showing promise. Can use traditional approach in a digital delivery method? He also said that doesn't mean you abandon your traditional elements.
Agility is going to be a must. Limited capacity is creating an artificial ceiling. You can create a lot of problems if you don't deal with this limited capacity. When you sell out, you are angering loyal customers. Few are thinking about the best-case scenario and what that could mean
---
Thank you to our sponsors for making this webinar series possible.


---